Journey Legs
Your journey is made up of individual sections called legs. This page will guide you through creating a new leg for your journey. If this is your first leg then you will be automatically taken to the "New Leg" screen – otherwise you can press the "New Leg" button on the "Journey Details" screen.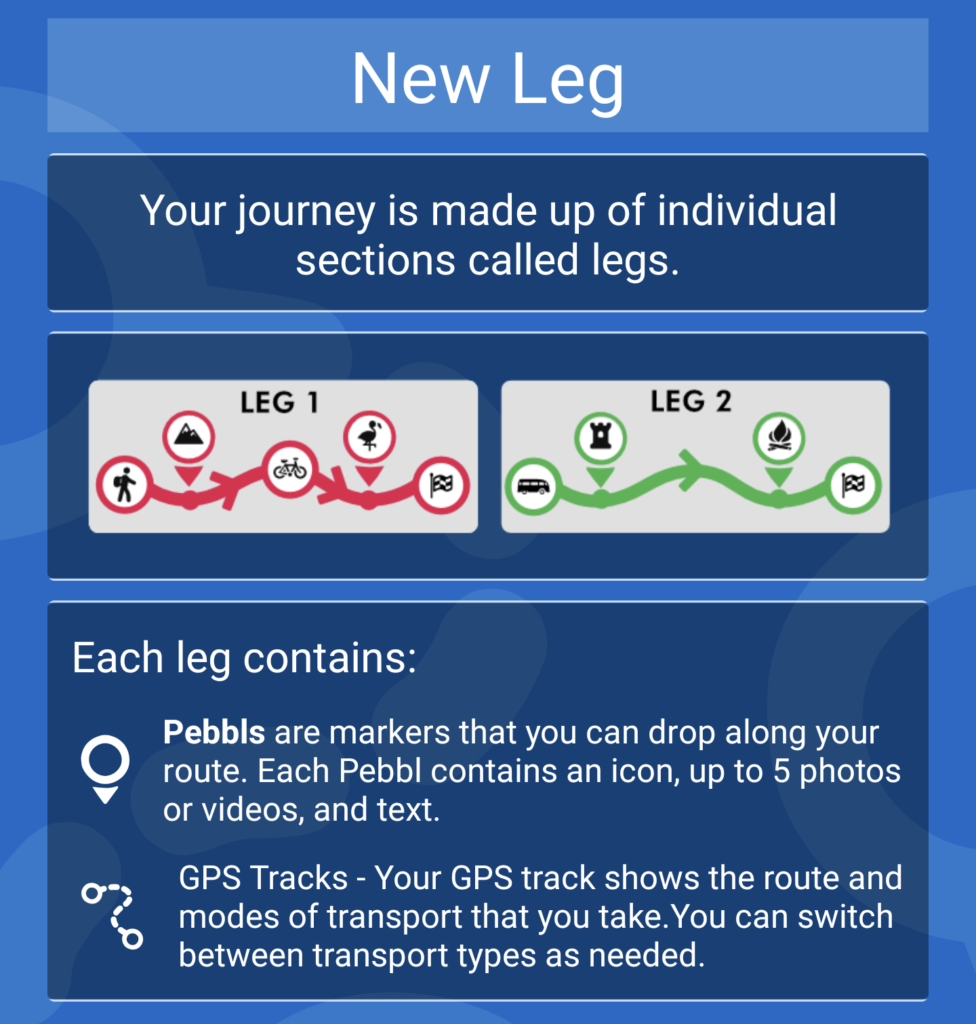 Step 1 – Leg Title
You need to provide the title for this leg of your journey.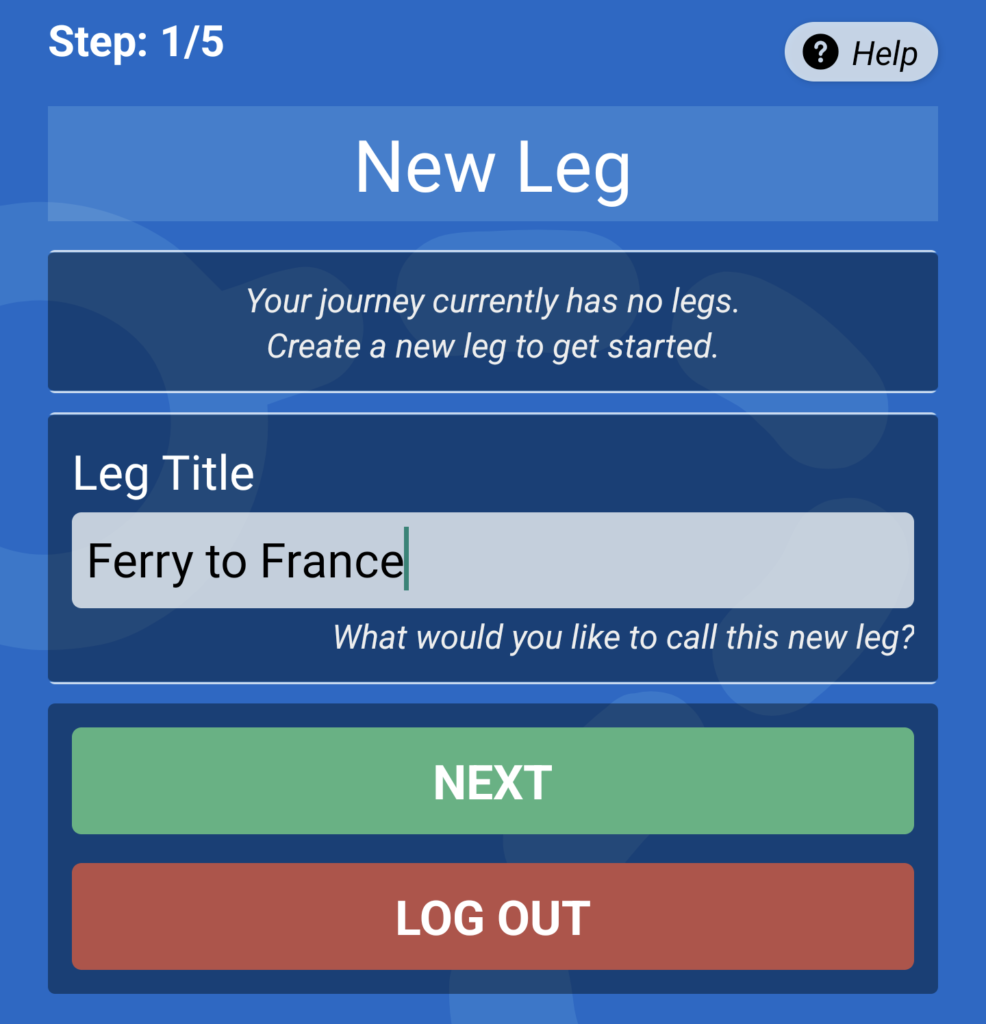 Step 2 – Leg Description
The description field is optional and allows you to provide additional information about the leg. Keep it concise and informative.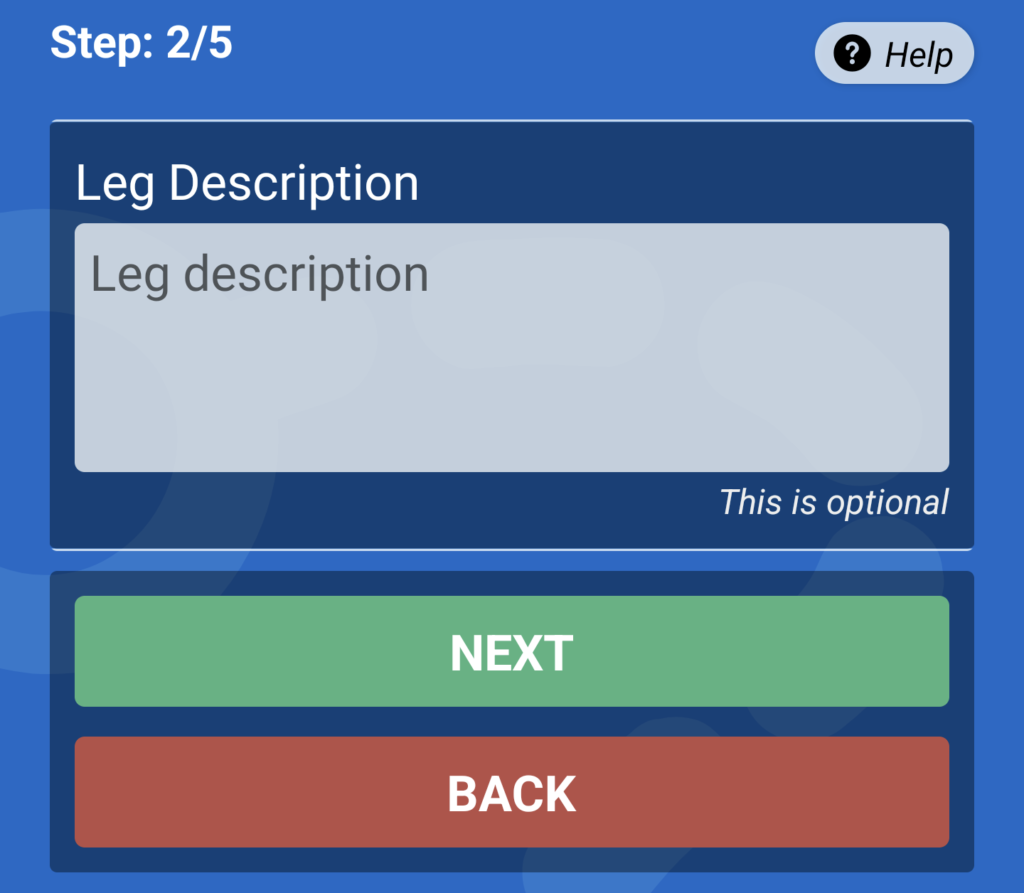 Step 3 – Location Mask
You can set a location mask for the beginning and end points of your leg. This allows you to choose a radius around the start and end points of your leg within which the track drawn on the map will not appear – more details.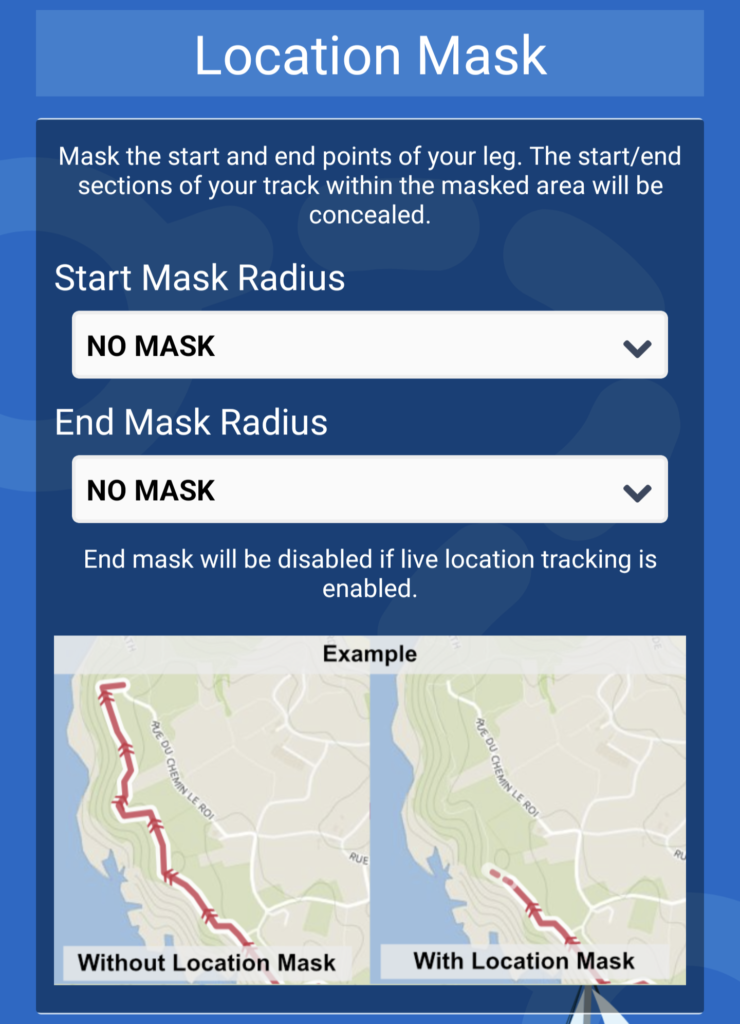 Step 4 – Mode of Transport
On this screen you can select the mode of transport that you will be using to begin your leg. You can switch between different modes of transport as you travel.
Step 5 – Location Tracking
When starting a new leg, you have the option to begin tracking your journey right away or leave tracking off until you're ready to start. You can also switch tracking on and off as needed while traveling.
If you're an Explorer Member, you can enable live location tracking mode which will update your position on the map in real-time.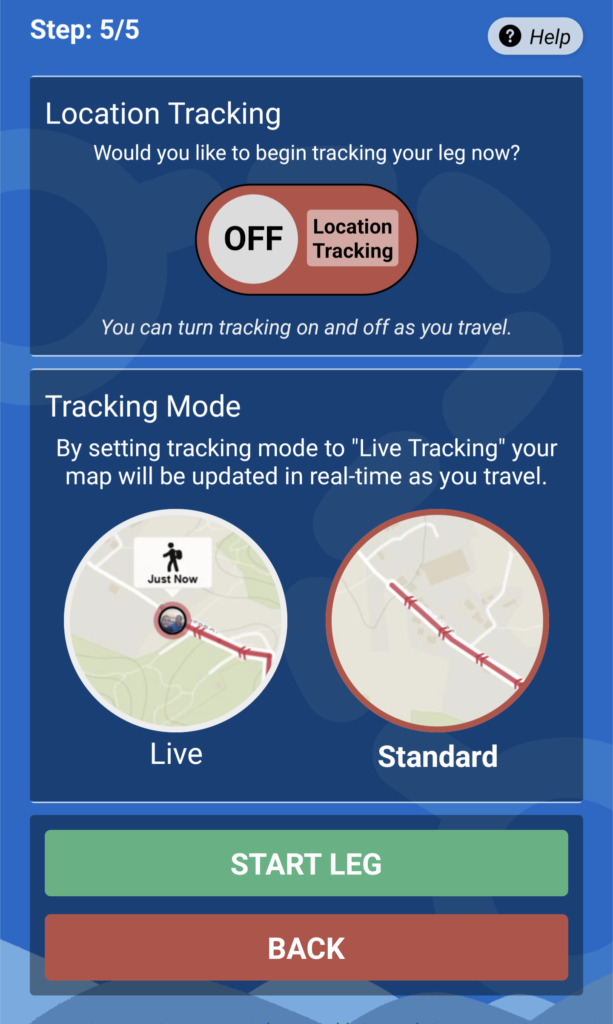 Place a Pebbl
Once you have created your new leg you can then place a pebbl.