Journey tracking is a key feature of the Pebbls app. Our priority has been to create a user-friendly and efficient tracking system that minimizes the strain on your device battery during your adventure.
Activating and Deactivating Journey Tracking
The location tracking toggle switch on the main screen is your primary control for enabling and disabling tracking. You can enable and disable tracking during your journey depending on whether you would like your location to be plotted on your map.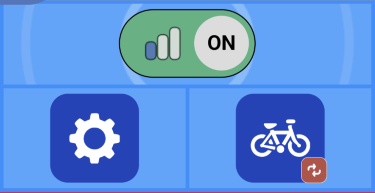 Tracking Mode
You can select between "Standard" and "Live" tracking modes – find out more.
Transport Type
Pebbls lets you define the mode of transport for your journey. From walking and cycling to driving or sailing, you can choose the option that best matches your current means of travel. You can switch between different transport types at any time during your journey to accurately reflect your movement.
We strive to cover a wide range of transport types to accommodate all sorts of adventures. You can view transport types by category (Air, Land, Water, Popular). If you find that your mode of transport isn't represented, please let us know. We're continually looking to expand our options and would love to hear from you.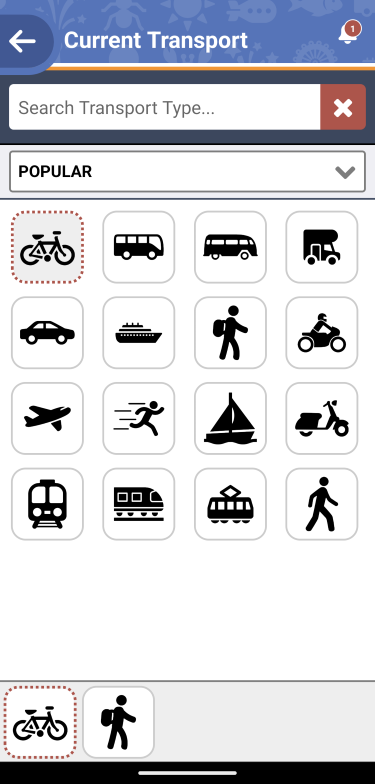 ---