Set Transport Type: Choose your starting mode of transport (e.g., walking, biking, kayaking) – this can be updated as you travel.
Start Tracking: Tap the Location Tracking toggle switch to activate GPS tracking – this will draw your route on your map.
Place Pebbl: Add "Pebbls" to highlight important spots or moments. Each Pebbl can feature an icon, text, and up to 5 photos and/or videos.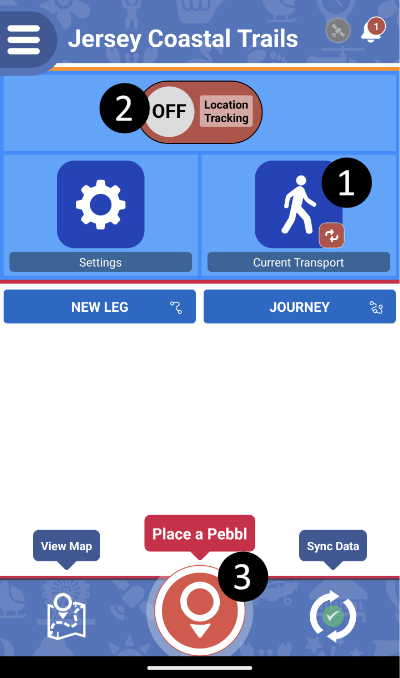 Happy Adventuring!