Placing a Pebbl creates a marker on your journey map to highlight important moments. It can contain an icon, photos, videos, and text to provide more information about your journey.
To place a Pebbl press the middle button at the bottom of the main screen.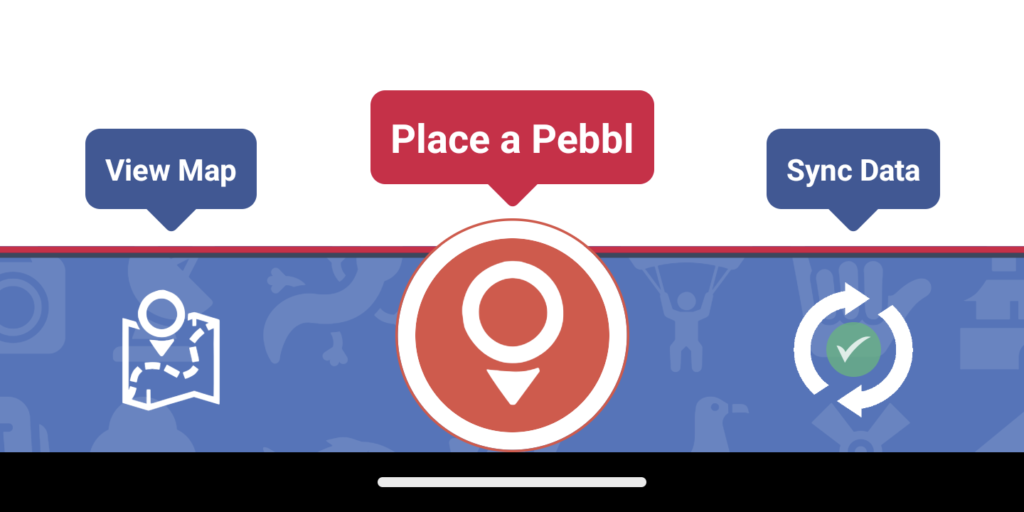 Icon & Title
When creating a new Pebbl, you will need to enter a title and select an icon to represent the moment you want to highlight. If you don't provide any information, the default icon will be used, and the Pebbl title will be set to the current date and time.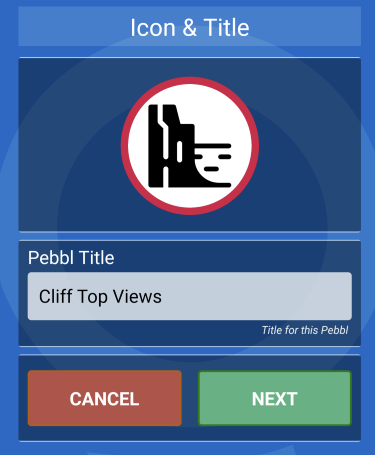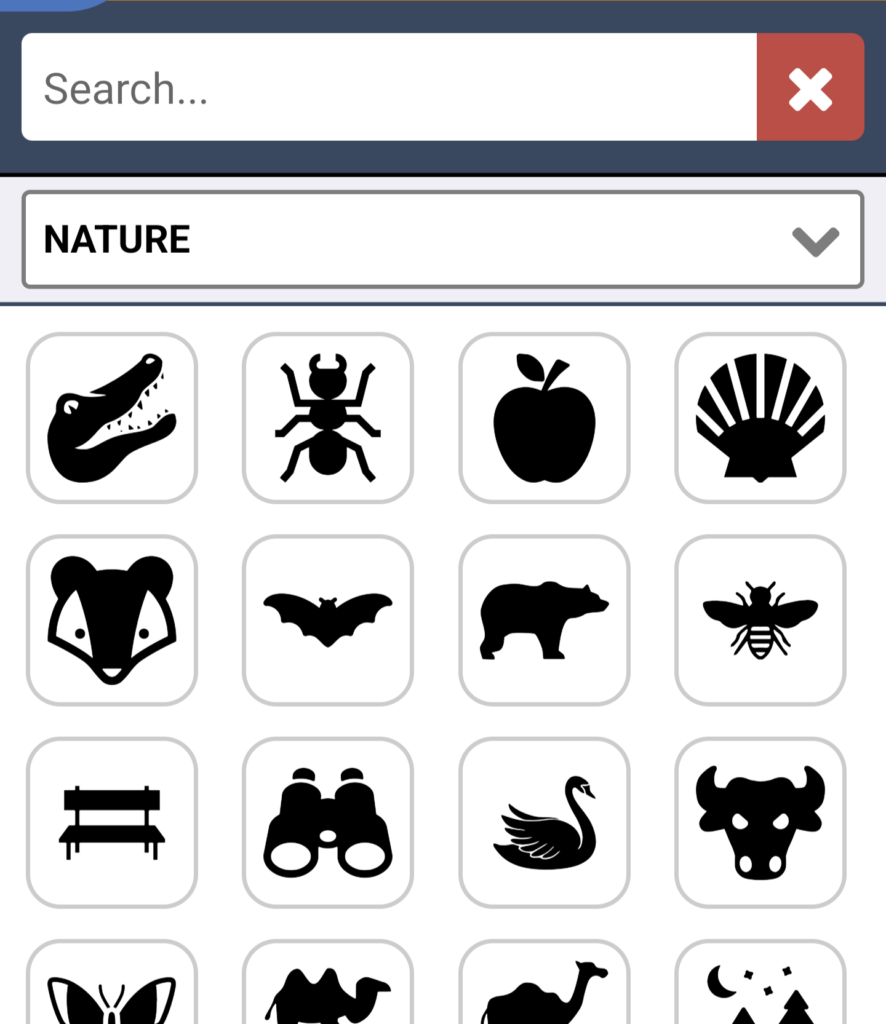 Media
You can add up to 5 media items to each of your Pebbls. You can add a mix of photos and videos to share a comprehensive picture of your experience.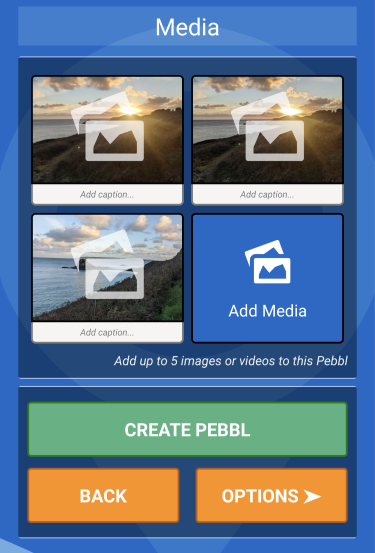 Description & Time
Adding a description to your Pebbl is optional, but it can enhance your journey's story and provide more context about the moment you're sharing.
On this screen you can also optionally change the date and time for the Pebbl – this will determine the order in which Pebbls are displayed on your map.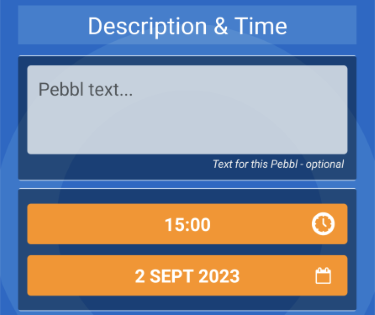 Location
On the final screen, you can adjust the location of your Pebbl by clicking on the "Adjust Location" button and moving the marker. Once your GPS position has been established, the map will be visible, allowing you to fine-tune the location of your Pebbl.
Additionally, you have the option to mask the location of your Pebbl for privacy reasons. This will ensure that the exact location of your Pebbl is not visible to others who view it, while still allowing them to see the general area in which it was created.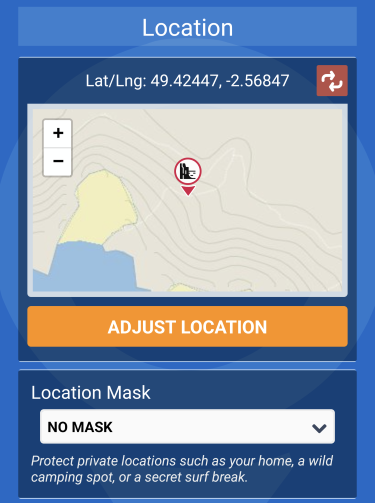 ---