The homepage is your gateway to a world of adventure. From here, you can easily navigate through different journeys, view Pebbls, and explore various transport options.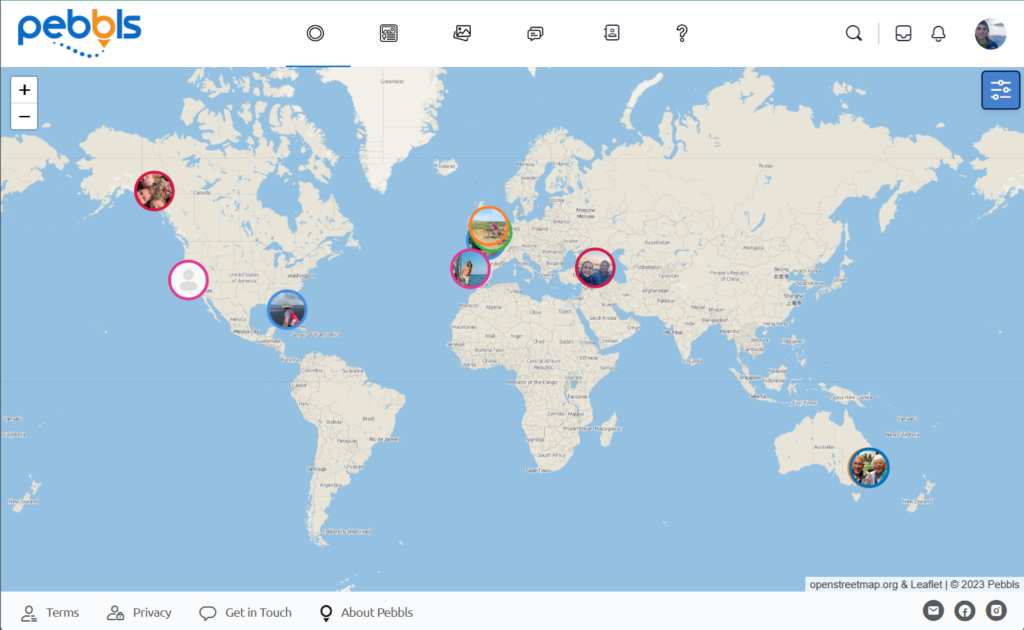 Browse User Journeys
On the Pebbls homepage you'll be find a world map dotted with markers. Each marker symbolizes a recent journey shared by our adventurous community. Simply click on a marker, and the map will zoom in, unveiling the path and accompanying Pebbls of that particular journey.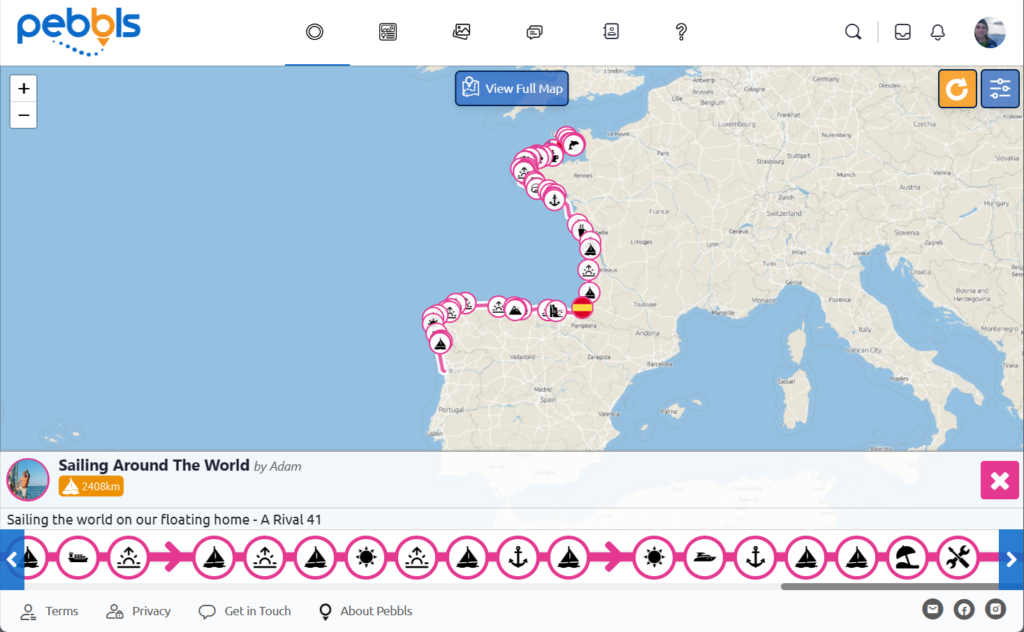 View Journey Pebbls
When you select on a Pebbl marker the map will magnify to center on that Pebbl, and the associated images will be displayed, providing a glimpse into that special moment of the journey.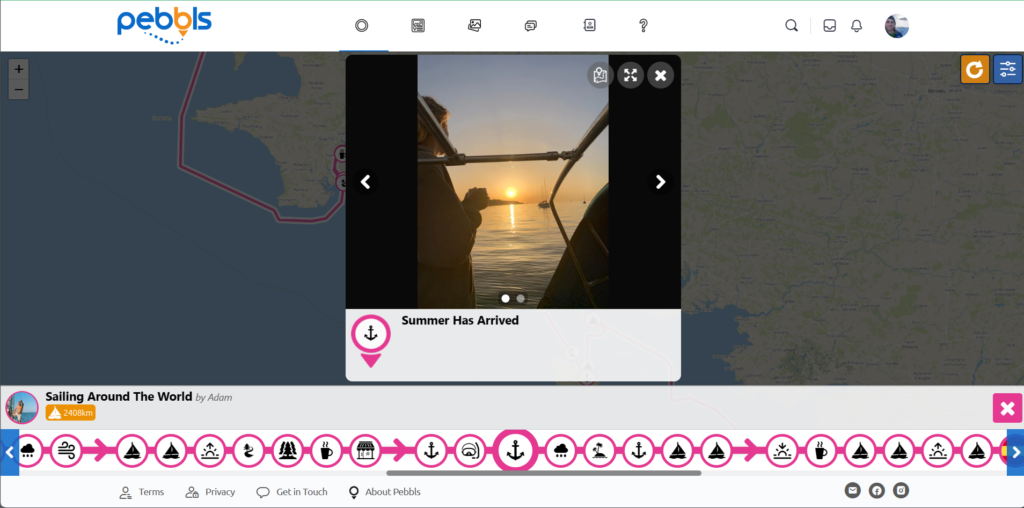 Filter By Transport Type
Explore journeys tailored to your preferred mode of transport with the 'Journey Transport' filter. Click on an icon to view adventures by car, bike, boat, or foot. To see all journeys again, simply click 'ALL'.