Change Password From Your Account
To change your password while logged into Pebbls, simply click on your profile image in the top right corner of the page and select "Account." This will take you to a page where you can update your login details, including your password and email address.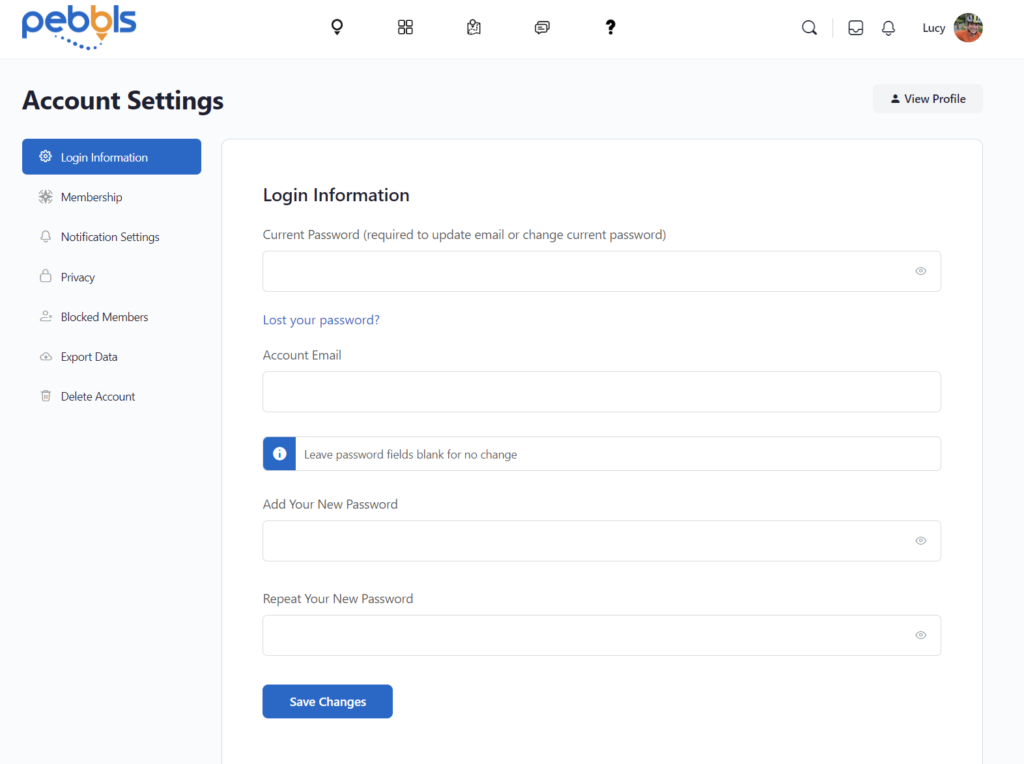 Forgotten Password
If you've forgotten your Pebbls password, don't worry – it happens to the best of us! To reset your password, simply click on the "Forgot Password" link on the login page. You'll be prompted to enter your email address associated with your Pebbls account, and we'll send you a link to reset your password.